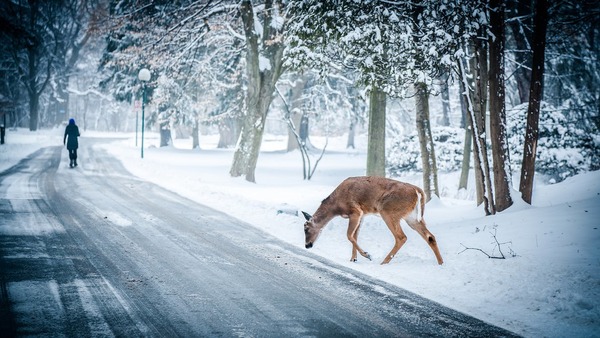 Deer-related collisions in the Midwest have been on the rise, particularly in the northern states. Regardless of location, most happen in the month of November, with October and December ranking second and third.
The coverage that would pay on a covered deer-hit claim is comprehensive, which is generally sold together with collision. These two coverages make up the physical damage portion of your auto insurance policy.

Check to see if you have the coverage in place that you need, and also check the deductible amount. Remember, the deductible you choose is the amount of money you'll pay out first, before the insurance company pays on a covered claim. Make sure you can afford the deductible you've chosen.
And, when you see a deer on the road, slow down and look for others; they generally travel in groups.