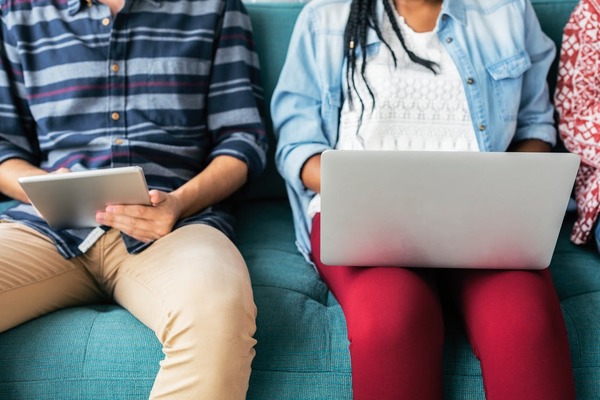 Shoppers who braved the malls on Black Friday might have risked some pushing and shoving but not a lot more. Those taking part in Cyber Monday run the risk of having their identity stolen. The risk is greater because they are making their purchases online, where a data breach or one-on-one hacking can expose shoppers' financial information.
Nearly 13 million U.S. consumers were victims of some type identity theft last year, so it's a good bet that identity thieves will be out in full force this year, not just on Cyber Monday but for the rest of the shopping season.
Safety tips
Most consumers have heard the advice more than once, but it probably bears repeating. Here are some tips for keeping your identity safe:
Be savvy about Wi-Fi hotspots – Make sure you don't share personal or financial information over an unsecured Wi-Fi network. You'll know it's not secure if you can access it without a user name and password.
Make sure the site is legitimate – Before entering any credit card or personal information, look for a closed padlock on your web browser or a URL address that begins with http or https.
Protect your personal information – Make sure the information requested is only that needed to complete the transaction. Check the website's privacy policy to understand how the information will be used.
Keep a clean machine – Smartphones or other devices used for shopping should have up-to-date software.
Keep a paper trail – Save records of online transactions and check credit card statements as soon as they arrive. Immediately report any discrepancies.
Identity Theft Coverage
Identity theft is America's fastest growing crime and while there are steps you can take to protect yourself, the truth is identity theft can strike anyone, even you. Your homeowners, condo or renters insurance policy may provide you with some coverage for identity theft, but here are also companies we represent that offer additional identity theft coverage policies.
What does identity theft coverage cover?
Call Modern Insurance and we can help review your current policy to see what your current homeowners, renters or condo policy covers. We may suggest an additional policy or "endorsement" that typically provides the following:
A personal advocate who will work with you to restore your identity

Systematically notify credit bureaus, creditors, government agencies and others, including credit collectors
Prepare documents and make phone calls needed to restore your identity
Provide a credit report and make follow-up calls
Create a comprehensive case files of your claim to help law enforcement

Full year of weekly credit monitoring
Full year of fraud monitoring
Reimbursement Expenses

In addition to providing you with a personal advocate, some policies will reimburse you for certain expenses you incur in the process of restoring your financial identity. Some coverages available include:
Lost wages due to time taken off of work to meet with law enforcement, credit agencies and bankers
Attorney fees incurred for defense of lawsuits by merchants or collection agencies
Loan application fees to reapply for loans that were rejected due to identity theft
Charges for phone calls to merchants and law enforcement agencies to report identity theft
Costs for notarizing affidavits
Want to know if you're currently covered?
Call Modern Insurance at 218